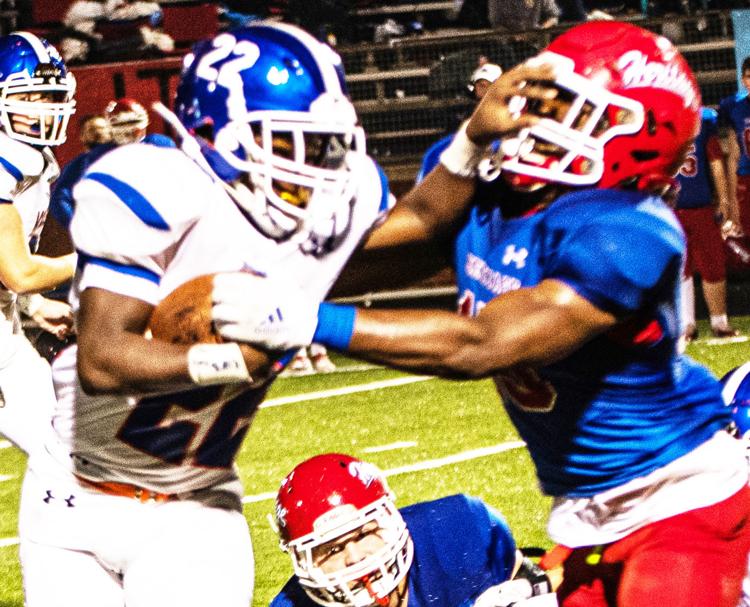 JACKSON – Two years ago the skies opened up and rain fell on Starkville Academy's jubilant players, coaches and fans as they celebrated an upset win over Indianola Academy in the state championship at Jackson Academy.
This time around, it was arch-rival Heritage Academy in the Class 5A Midsouth Association of Independent Schools championship at Jackson Academy and the rain came early.
With that rain came sorrow. It was the sorrow of an incredible run coming to an end, but also with it came hope for the future and excitement for all that was accomplished. This time, this night belonged to the Patriots as they rolled to an undefeated season and 55-10 triumph in the title game.
For more on the climax of another outstanding Starkville Academy season, see Saturday's Starkville Daily News.