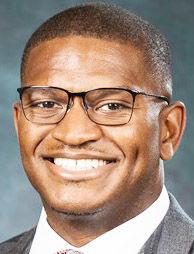 At just 30 years of age, Chris Marve stands as easily the youngest full-time member of Mississippi State leader Joe Moorhead's coaching staff.
In relative terms, Marve is the baby.
So maybe it's no surprise then that as MSU prepares for its August 31 season opener, Marve – the linebackers coach – is guiding his unit with the same exuberance of a kid on Christmas morning. Even a child bouncing down the stairs to see what Santa Claus has delivered likely couldn't match the enthusiasm Marve has brought to State's training camp this month.
For more on Marve and the Bulldogs, see Monday's Starkville Daily News.