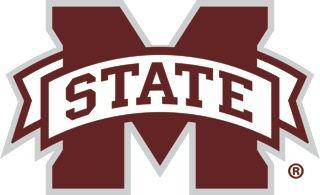 A couple of former Mississippi State baseball Bulldogs were recognized as two of the Southeastern Conference's best players of the last 10 years on Thursday.
Jake Mangum and Brent Rooker were both chosen to D1Baseball's SEC All-Decade Team. Mangum was picked as an outfielder while Rooker was listed as the designated hitter.
Mangum's selection is no surprise. He became the SEC's all-time hits king over his time at MSU. He was a strong defender as well.
Mangum will always be best known for his bat though. In four seasons at State he hit .408, .324, .351 and .355.
Rooker won the SEC Triple Crown in 2017. He batted .387 that year with 30 doubles, 23 home runs and 82 RBI.
While Rooker's final season was his best, his first two years in maroon and white weren't so bad either. Rooker had a solid freshman year, than blossomed as he hit .324 with 15 doubles, 11 homers and 54 RBI in 2016.
For more MSU athletic notes, see Friday's Starkville Daily News.