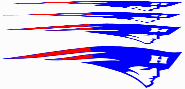 It has been a great season for the Heritage Academy Patriots as their 9-0 record and No. 1 ranking in the Associated Press Mississippi Prep Polls private school class indicate.
As Starkville Academy head coach Chase Nicholson looks at the Patriots, he said there is no denying the talent that exists.
Nicholson likes what he has going on the other sideline with his Volunteers so that should make for a good game Friday night when the two rivals meet at J.E. Logan Field at 7 p.m.
For more on the matchup, see the Starkville Daily News Thursday and Friday.