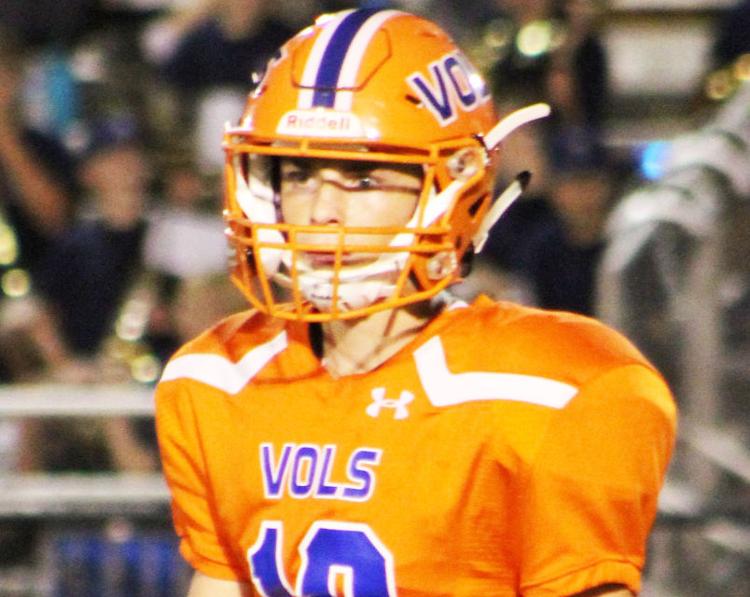 Every team has roles to replace and great players that come with those roles every year, but Starkville Academy has lost much experience and numbers the last two years.
There were two great quarterbacks that interchanged during a state championship run two years ago in Noah Methvin and Ben Owens, a great running back from that state title team in Taylor Arnold who also played different positions including quarterback last year and kicker. There's been others like Nason Heflin and Will Miller and several great offensive linemen along the way as well.
At Starkville Academy, they've created a culture with a next-man-up mentality. The players have developed in successful pee wee and junior high programs and they're ready when their number is called. It's taken some time this year, but the Volunteers are right where they want to be – playing for a state championship on Friday night.
"It's evolved into where we are right now which means we must be doing something right," Starkville Academy head coach Chase Nicholson said. "What it boils down to is guys accepting their role, no matter what it is. We've tried to teach these guys about being team players and being unselfish and humble."
The team has worked hard to improve under first-year offensive coordinator Collin Johnson and Nicholson, but that's been the Volunteer way ever since Nicholson took over back in 2015 and even before that when he was the offensive coordinator under Jeff Terrill.
Nicholson has seen a state championship as an assistant and as a head coach two years ago and he knows how to win, but his players are accustomed to winning as well as they've yet to experience a losing season under his watch and they're a win away from a third 10-win season and second state title with Nicholson at the helm.
It often hinges on quarterback play for anybody, but especially at Starkville Academy. This year there's been some uncertainty, but there's also been some major growth at the position as senior Garrett Lewis went from starter to the defensive side of the football as the sophomore Randall Futral emerged along with Colby Allen.
Futral has completed 60-of-154 pass attempts for 811 yards and 10 touchdowns.
"Garrett did a great job of passing the baton off to Randall and being OK with that," Nicholson said. "He knew that he could help us by playing defense. Colby understands his role behind Randall and excels at what he does. That sets the tone for CJ (Jackson) to go in there and do what he does because everyone around him is so unselfish."
Jackson might be the biggest addition to the offense for the Vols after losing a 1,000-yard back in Arnold, who was one of the best Starkville Academy has had at that position. The former Noxubee County player got time behind Arnold a year ago as a sophomore and has flourished now that his time has come.
Offensive linemen Trey Tyler is in his senior season and played for and won a state title with the Vols two years ago. He's been amazed at what Jackson has been able to do as he's racked up 1,646 yards rushing during the season and has been even bigger in the playoffs.
"Up front we're just doing what we're supposed to do and CJ makes it easy on us," Tyler said. "He's a really good running back that can see the field like no one else. We block for him, but a 2 to 3 yard gain for a normal back is an 8 or 9 yard gain for him."
Then there's the wide receivers. Starkville Academy wasn't sure what it was going to have back in the spring, but Starkville High School transfer Dylan Starke has helped transform the offense with the ability to go up and get a pass and turn in big plays. Starke has 47 catches for 769 yards and nine touchdowns.
"We brought in new wide outs and you never know what package we're going to go with," Nicholson said. "Everybody understands their role there as well and can go make a play. It may be as simple as somebody going to make a block or going vertical to catch a ball."
Friday night against Heritage Academy, Nicholson and his Vols will face the biggest challenge they've faced all year. After three away games in the playoffs and a grueling schedule already behind them though, they couldn't be more ready to go on offense.