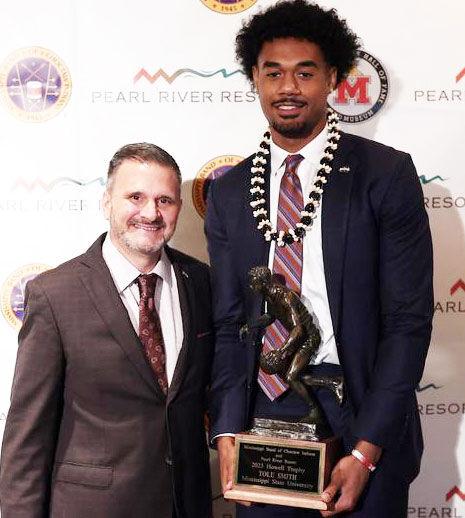 Not only did Smith find out that he was the latest Bulldog to claim the Howell Trophy, but he was also voted to the All-Southeastern Conference first team.
MSU has now had at least one All-SEC first-team selection during four of the last five seasons and the program has had a player claim the Howell Trophy during five of the last six seasons. The Howell Trophy is presented to the best male college basketball player in Mississippi.
Smith has been one of the main reasons why the Bulldogs have achieved a 20-10 record to this point of the season and in position for a bid to the NCAA Tournament for the first time since 2019.
For more on this story, read our news edition from Tuesday, March 7 or click here to subscribe to our e-edition.