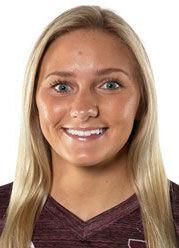 In one of the most successful seasons in program history, several Bulldogs have been instrumental in getting the team to a 22-5 overall record and 13-2 mark in SEC action.
MSU swept Tennessee Saturday and Sunday in its latest matches and Lilly Gunter was recognized for her solid play as SEC Defensive Player of the Week, which was announced Monday afternoon. It's the third weekly honor for Gunter and her second SEC Defensive Player of the Week.
For more on this story, read our news edition from Tuesday, November 16 or click here to subscribe to our e-edition.