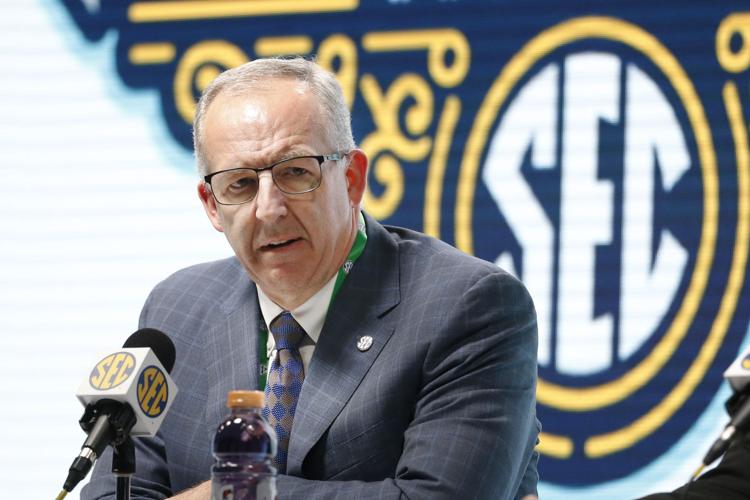 Pressure is mounting for State of Mississippi lawmakers to change the state flag.
There have been growing opinions on the subject, especially with the social unrest that has developed throughout the country as of late.
Southeastern Conference Commissioner Greg Sankey had some thoughts on the subject on Thursday.
In a statement released by the SEC, Sankey had a strong take on Mississippi's current flag and what it could mean for the state if something is not done about it.
"It is past time for change to be made to the flag of the State of Mississippi," Sankey said. "Our students deserve an opportunity to learn and compete in environments that are inclusive and welcoming to all."
For more of Sankey's statement and reaction from Mississippi State, read our news edition from Friday, June 19, and look for continuing coverage on Saturday, June 20, or click here to subscribe to our e-edition.