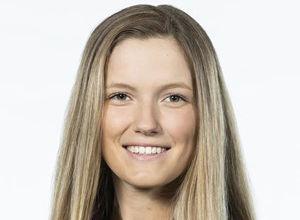 BIRMINGHAM, Ala. – After posting one of the strongest campaigns in Mississippi State women's golf history, freshman Ashley Gilliam was chosen first team All-Southeastern Conference and earned a spot on the All-Freshman Team, as announced by the league office on Thursday.
In addition to these honors, Gilliam has also been named an All-American by Golfweek and the WGCA. She's the first Bulldogs to earn first team honors since Solheim Cup selection and former All-American Ally McDonald received the recognition in 2015 and is just the sixth Mississippi State player to earn the status overall. Gilliam joined McDonald and Jessica Peng as the only players to be picked to the All-Freshman Team.
For more on this story, read our news edition from Friday, May 22, or click here to subscribe to our e-edition.