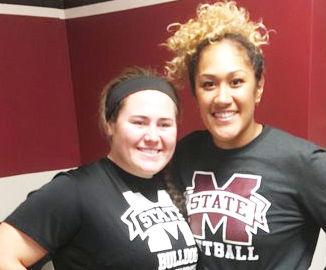 It could be quite an impressive second act for Mississippi State softball's "Thunder and Lightning" duo of Mia Davidson and Fa Leilua.
The first one wasn't bad.
Davidson and Leilua combined for 48 home runs for the Bulldogs last season and they hope to follow up that power display with more in 2020.
Even though there are high expectations for the pair, Davidson and Leilua insist there will be no pressure to duplicate or better the numbers they put up last season.
"We've just got to keep our heads calm and not try to do too much," Davidson said. "I know people are not going to try and pitch to us like normal people so we've just got to keep our heads cool, take what they give us and trust the team because we know the team can do just as well as we can."
For this story and more, subscribe to Starkville Daily News 
https://www.starkvilledailynews.com/site/forms/subscription_services/