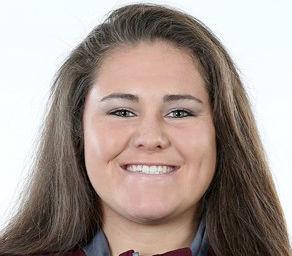 OKLAHOMA CITY – Off the heels of being chosen to the All-Southeastern Conference first team, Mississippi State catcher Mia Davidson adds a national honor to her resume as she was selected as one of 10 finalists for USA Softball's 2019 Collegiate Player of the Year award, the organization announced Wednesday.
Davidson is the lone sophomore included as a finalist for the award and is one of four student-athletes representing the SEC as a finalist. The Hillsborough, North Carolina, native is just the third Bulldog to make the top 10 cut for the honor, joining All-Americans Chelsea Bramlett (2010) and Iyhia McMichael (2003, 2004).
For more on Davidson and the Bulldogs as they participate in the SEC Tournament this week, see the Starkville Daily News.