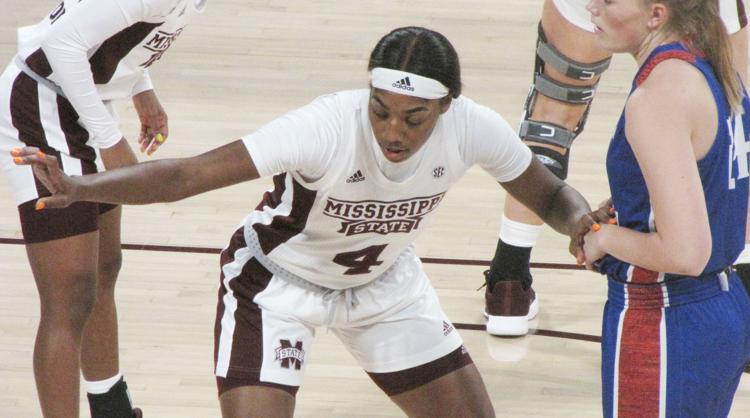 Mississippi State women's head basketball coach Vic Schaefer said sophomore Jessika Carter has the type of skill set that can make it difficult for opponents.
Carter's production has reflected just how tough she can be the last two games.
After getting a double-double of 25 points and 11 rebounds in a 124-43 win over Murray State, Carter achieved another double-double with 19 points and 14 rebounds during Monday's night's 122-82 win over Troy.
Carter was chosen the Southeastern Conference Player of the Week for those performances as announced by the league office on Tuesday.
"It's well-deserved and she's done a great job," Schaefer said on Tuesday. "She's a versatile player who is vastly improved. Her skill set is really hard to deal with. She can do so many things offensively and defensively. Right now she already has 10 blocks in four games to go along with her offensive game."
For more on Carter's honor, see Wednesday's Starkville Daily News.