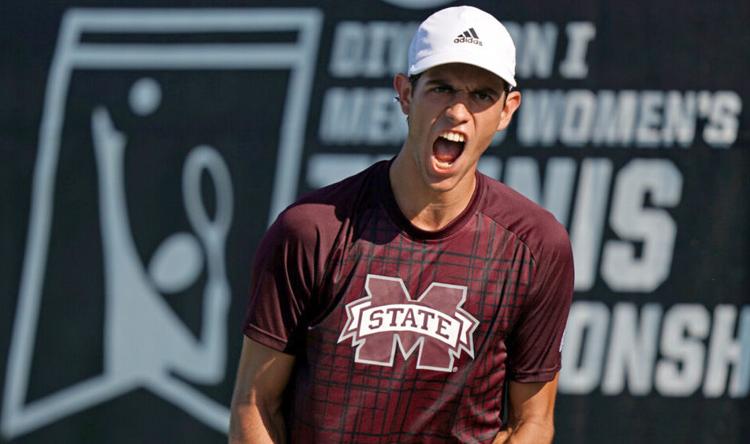 ORLANDO, Fla. – They say the third time's the charm.
That old adage rang true for Mississippi State senior Nuno Borges in Friday's NCAA Singles semifinal match against third-seeded and fourth-ranked Alex Rybakov of TCU, an opponent he had faced three times earlier this season.
In the first two meetings, Borges fell in the first clash and was down a set in the second when play was suspended. Those came before the Bulldog took a May 11 affair in straight sets in Starkville during the team's NCAA Round of 16 matchup with TCU. The five-time All-American replicated that feat in Friday's fourth bout, defeating the Horned Frog 7-5, 6-3 to advance to today's 2019 NCAA Singles final at the USTA National Campus.
There he will meet another familiar foe in South Carolina's fifth-ranked and fourth-seeded Paul Jubb, who took a tight 4-6, 6-4, 6-2 battle against 10th-ranked Aleks Kovacevic of Illinois in Friday's other semifinal. Match time for the epic showdown between the conference foes is slated for 3 p.m. Saturday with live coverage on Tennis Channel.
For more on Borges, see Saturday's Starkville Daily News.