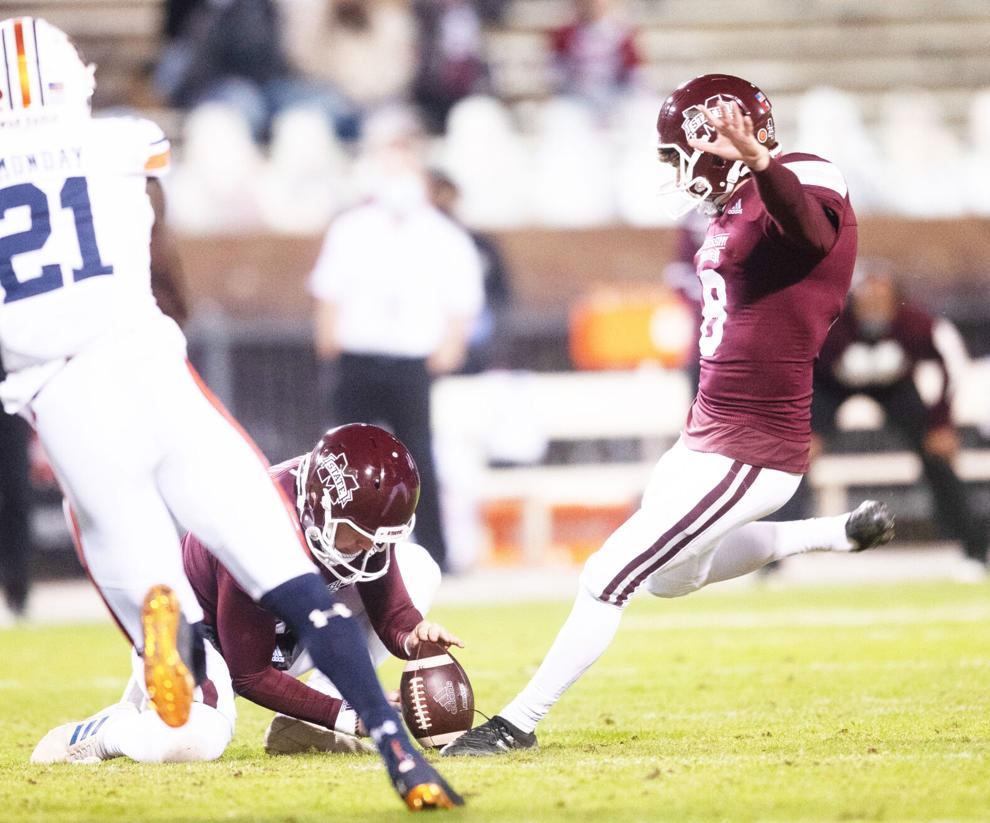 Senior placekicker Brandon Ruiz wrote a message on social media indicating that he would not return to the Bulldogs for a final year of eligibility and enter the NFL Draft. Ruiz could have returned to MSU for a COVID year if he had wanted.
Ruiz battled an injury during the season with the Bulldogs, missed games and was ineffective when he was able to kick.
For more on this story, read our news edition from Thursday, December 30 or click here to subscribe to our e-edition.