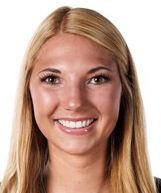 Mississippi State head volleyball coach Julie Darty Dennis was encouraged by what she saw in that regard on Saturday in the final match of the Maroon-White Invite.
The Bulldogs bounced back from a tough 3-2 loss to Houston on Friday night to defeat South Alabama 3-0 on Saturday afternoon at the Newell-Grissom Building.
For more on this story, read our news edition from Sunday, September 11, or click here to subscribe to our e-edition.