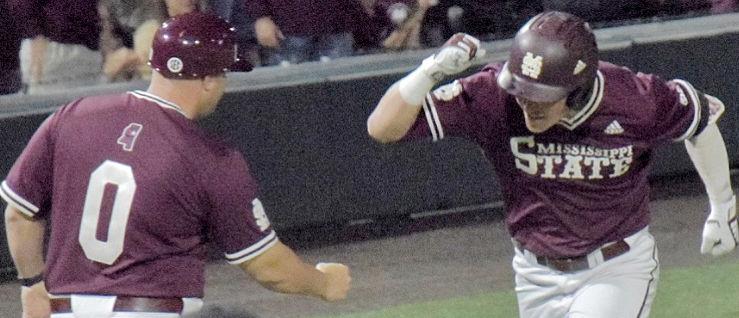 Mississippi State hasn't always had the luxury of a coach that specializes in catchers, but that's what they got when Chris Lemonis hired one of his former players and assistants in Kyle Cheesebrough to join his first Bulldog staff.
Cheesebrough knows catching about as well as any assistant in the country. He helped Louisville to two Big East Conference tournament Championships, a regular season conference title and a super regional appearance in 2008 and 2009. He spent 2012-14 at Louisville as an assistant and 2015-18 at Indiana with Lemonis so the head coach trusts his work.
In one season with the Bulldogs, Cheesebrough has watched four different catchers make a difference on the team's 51-13 season and College World Series booking. Out of the group of four that is starting catcher Dustin Skelton, implanted third baseman Marshall Gilbert and backup freshmen Hayden Jones and Luke Hancock, State's catchers have 130 hits with three of the players batting over .300. Skelton and Gilbert are in the everyday starting lineup.
Cheesebrough spoke exclusively with the Starkville Daily News about his four catchers and the failed proposed rule change of an extra assistant added to the payroll in college baseball.
For a Q & A from that exchange, see Tuesday's Starkville Daily News.