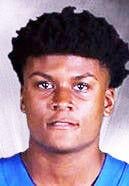 Defensive end prospect Tre'von Marshall out of Stockbridge, Georgia, and Community Christian School gave his commitment to MSU via a Twitter message.
The 6-4, 240 Marshall opened his statement thanking those individuals who have gotten him this far in his football career, then announced his decision to join the Bulldogs.
For more on this story, read our news edition from Saturday, August 1 or click here to subscribe to our e-edition.