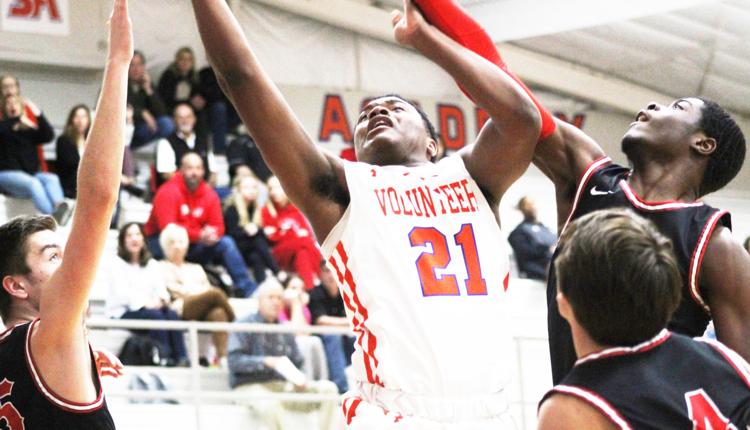 Tanner Graves was in the right place at the right time on the basketball court Monday night.
After all, Graves is a senior for the Starkville Academy Volunteers so he understands certain situations and where to be.
Graves intercepted a pass from the Oak Hill Raiders with 0.4 left showing on the clock and the Vols were able to earn a 42-40 home victory.
"It was the last play of the game and I knew they had been feeding (Branden Stevenson) the whole night," Graves said. "We had to get down and guard real hard. I just got in front of it and intercepted it."
The play by Graves came with Starkville Academy holding a slim 41-40 lead, then Reese Jackson hit a free throw at the end to provide the final margin.
For more on the Vols, see Tuesday's Starkville Daily News.