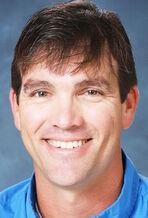 Tuesday's ruling by the Mississippi High School Activities Association has delayed the start of its football season two weeks and the earliest it can play games is September 4, but it also caused Midsouth Association of Independent Schools to lose some dates for competition.
Even though the MAIS has committed at this time to start the 2020 season on August 21, because of what the MHSAA did this week because of the circumstances surrounding the novel coronavirus (COVID-19), some MAIS schedules have taken a hit.
The second game of the season for the Starkville Academy Volunteers on August 28 was scheduled to be against French Camp, an MHSAA opponent. Now that game will not happen.
Starkville Academy head football coach Chase Nicholson has reached out to another MAIS team to see if he can fill the date and is waiting for a response, but he does have another option and it still involves French Camp.
For more on this story, read our news edition from Saturday, July 18 or click here to subscribe to our e-edition.