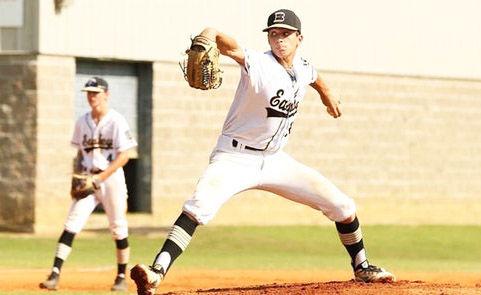 Bradley Loftin, the DeSoto Central standout, has a father that played baseball in college and on the pro level. Bo Loftin was a catcher that played at New Orleans and was drafted both in high school and college. He ultimately was taken in 1990 by the Cincinnati Reds in the sixth round and played in the minor leagues as a catcher and as a pitcher.
It hasn't just been his father who he's been able to sit under the learning tree with over the years. The mayor of Southaven, Darren Musselwhite, was also a former minor league player and has worked with Loftin on his pitching. There's also his high school coach Mark Monaghan, who is a former Starkville High School player that has led the program at DeSoto Central to multiple state championships and several high draft picks and college players.
Loftin is hoping to follow in those footsteps and he took the next step on Monday night when he committed to Mississippi State. It was something that's been a dream of his for some time.
For more on this story, read our news edition from Wednesday, June 24, or click here to subscribe to our e-edition.