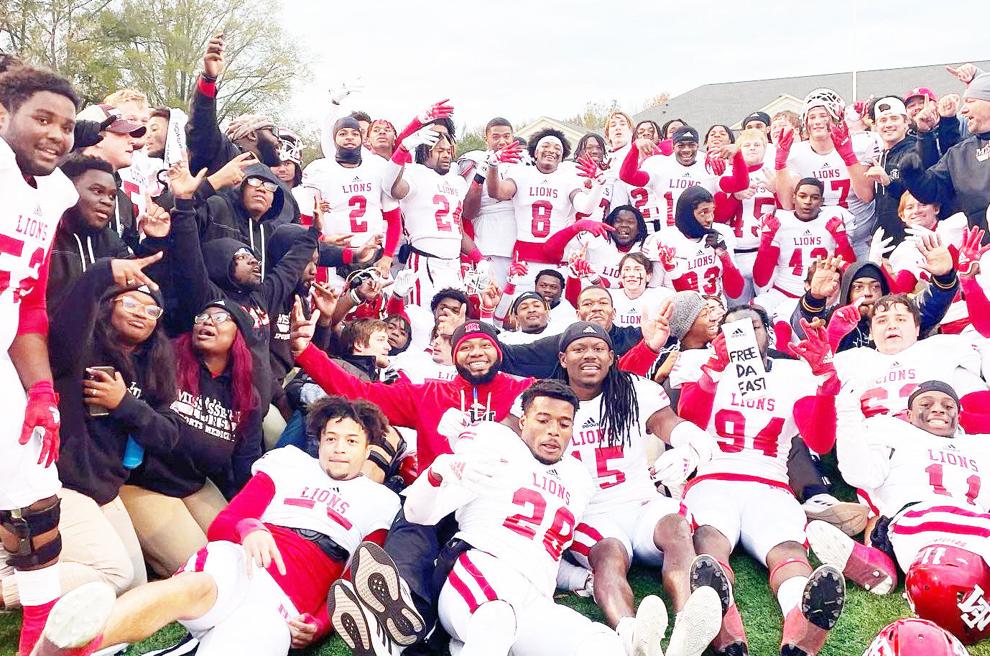 SENATOBIA – Eli Anderson threw a pair of touchdowns to Duke Miller, including one with 6:37 remaining in the fourth quarter to ice the game, and the East Mississippi Community College Lions defeated the Northwest Community College Rangers 36-28 to claim the MACCC State Championship.
By winning the shootout, EMCC claimed its eighth state championship overall.
For more on this story, read our news edition from Sunday, November 13 or click here to subscribe to our e-edition.