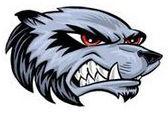 It hasn't been the slow pitch season that Coy Jennings mapped out for herself in her senior year, but she realizes she still has time to make it all worth it.
Even though Jennings has been a fixture in the East Webster lineup since she was in junior high and contributed to state championship teams, this year hasn't lived up to her standards. With the first round of the slow pitch playoffs at home on Saturday against Calhoun City, she used that as a new start for herself and delivered.
Jennings was 3-for-5 in the second game of the best-of-three series and drove in four runs helping her team to a 17-3 win. It followed up a game one 11-1 victory where the Lady Wolverines run-ruled the visiting Lady Wildcats and meant they were moving to round two.
For more on East Webster softball, see Sunday's Starkville Daily News.