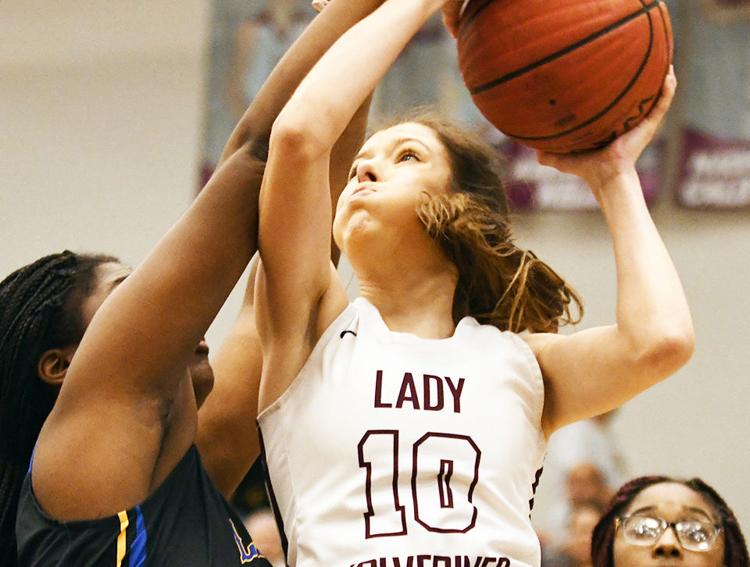 MABEN – Not many teams in Class 2A are playing as well as the East Webster Lady Wolverines.
In front of the home crowd on Thursday night, the Lady Wolverines were hosting the semifinals of the Class 2A, Region 2 tournament in the midst of wins in six of the last seven games. Though the game against Bruce wasn't the best showing it's had of late, East Webster still managed to beat a team rather handily that they slipped by earlier this season by five points.
Behind strong post play from Shameriah and Shan Culpepper, the Lady Wolverines led the entire game and took home the 63-42 win over the Lady Trojans. It propelled East Webster into the championship game for tonight.
Lady Wolverines Head coach Jon Ginn was pleased with another win, but there were some sloppy moments in the game. East Webster got to the free -throw line regularly, but there were some inconsistencies. Whitney Winter and Meri-Grace Gregg made 11 of 12 from the line, but the Culpepper's were just 5 of 20. The team as a whole shot 26 for 46.
There was also a lapse in scoring at times for East Webster, which had built a 13-point lead at one point but saw it dwindle back down to single digits most of the third quarter.
For a roundup of Class 2A, Region 2 Tournament action, see Friday's Starkville Daily News.