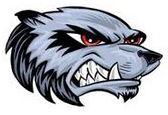 MABEN – A battle for Webster County supremacy in softball takes place every year when East Webster and Eupora take the field but this season the two teams are back in each other's districts for the slow pitch season.
Because of that, winning the division is first and foremost. For the Lady Wolverines, they got the leg up on Tuesday night.
Two big innings felt to both Eupora and East Webster players and coaches alike was the difference in the game. An opportunity to put up big numbers was missed in the fourth inning by the Lady Eagles and the Lady Wolverines made them pay with a couple of insurance runs to take the 5-1 victory in the game.
For more on East Webster softball victory over Eupora, see Wednesday's Starkville Daily News.