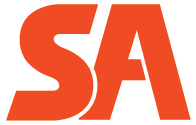 Tuesday night was a learning night for the Starkville Academy Lady Volunteers as they fell short to Pillow Academy 58-43.
Although his team did not get the win, Starkville Academy head coach Bill Ball was proud of the way his team played in the second half.
"Pillow came out early and punched us in the mouth," Ball said. "We didn't have any offensive rhythm, and we let them get comfortable shooting the ball, but we did start to pick things up in the second half, and I'm proud of the way we finished."
The first year head coach also said it was good for his team to get the experience against a team like Pillow Academy this early in the season.
"I think that when you're down big at halftime this early in the season to a team like Pillow, you've got to give the team some goals to fight for in the second half and that's what we did," Ball said. "I'm proud of how they went after it after halftime. We just need to learn to play that way from the beginning in order to be any good."
Point guard Lillee Alpe led the Lady Vols in scoring with 14 points.
Starkville Academy is scheduled to play at Oak Hill Academy on Thursday.