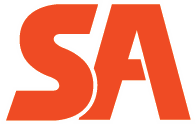 SENATOBIA – The Starkville Academy Lady Volunteers were edged by the Pillow Academy Lady Mustangs 47-45 in the semifinals of the Class 4A North Tournament on Friday night.
It was a tough loss for the Lady Vols, who saw their record fall to 19-12, and face Leake Academy today at 1 p.m. in the third-place game.
"I'm so proud of the heart and confidence our girls played with tonight," Starkville Academy coach Bill Ball said. "We played at an incredibly high level and if we continue to build off this momentum, I think we can compete with just about anyone we step on the court against."
Meri Laci Archer led the Lady Vols with 14 points, while Lillee Alpe added 12 points.