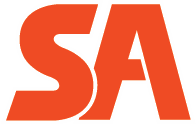 The Lady Volunteers have shown head soccer coach John Morgan this season that they can battle from behind and that was the case again on Thursday with a 4-1 victory over Washington School at the Starkville Sportsplex.
After Washington scored the first goal of the match early, Starkville Academy came back with four unanswered goals.
For more on this story read our news edition from Friday, September 4 or click here to subscribe to our e-edition.