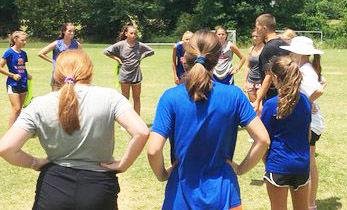 Starkville Academy girls soccer co-captains and sisters Kaitlyn and Lauren Bock said the team has gotten the necessary work in this summer even with a few restrictions.
"We've gotten into the swing of things," Kaitlyn Bock said. "We've been working out really hard."
The Lady Vols have been working out at the Starkville Sportsplex since May 26.
For more on this story, read our news edition from Thursday, June 18, or click here to subscribe to our e-edition.