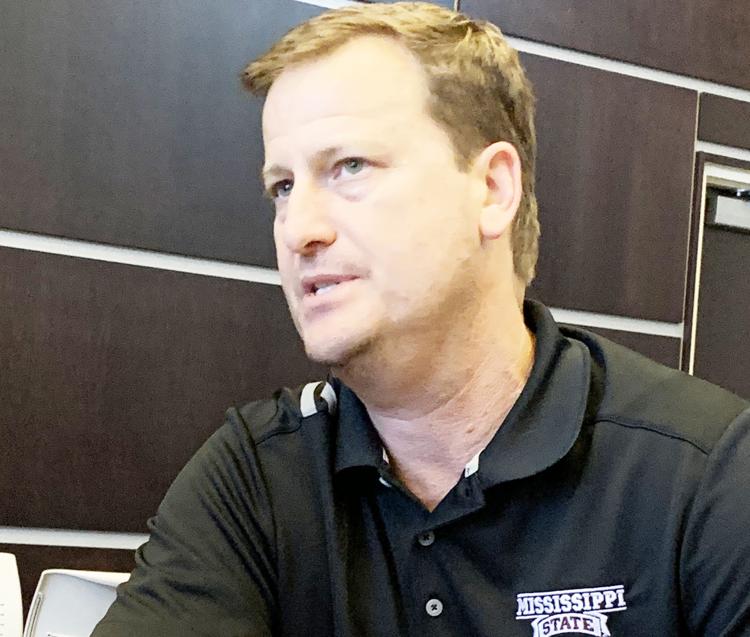 Keep it simple.
That seems to be the philosophy of new Mississippi State head football coach Mike Leach's air-raid offense.
In a game that often rewards out-thinking the opposition, Leach's trademark style somehow seems to benefit his team's ability to not have to think that much at all. In 10 of Leach's 18 seasons as a head coach, his passing attack has led all of FBS football. Of the 50 most productive passing yardage seasons in FBS history, 11 came from quarterbacks coached by Leach.
So just how does this simplistic offense excel? MSU outside receivers coach Steve Spurrier, Jr., says it's because Leach teams are committed to mastering its craft and not concerned at all with adding in bells and whistles that might only serve to complicate things.
"We have five formations," Spurrier explains. "We have two personnels. We have five or six base plays, four or five what we call quick gains and four or five screens, and that's all we do. That's all we practice, so literally, week to week, game to game, we'll never have a Monday where we have an install period.  We never have a new formation or a new motion, or a new shift, a new play or a new wrinkle.  We don't have them."
That's it. It's really that simple for the Leach offense.
For more on Spurrier's thoughts about the MSU offense, see Thursday's Starkville Daily News.