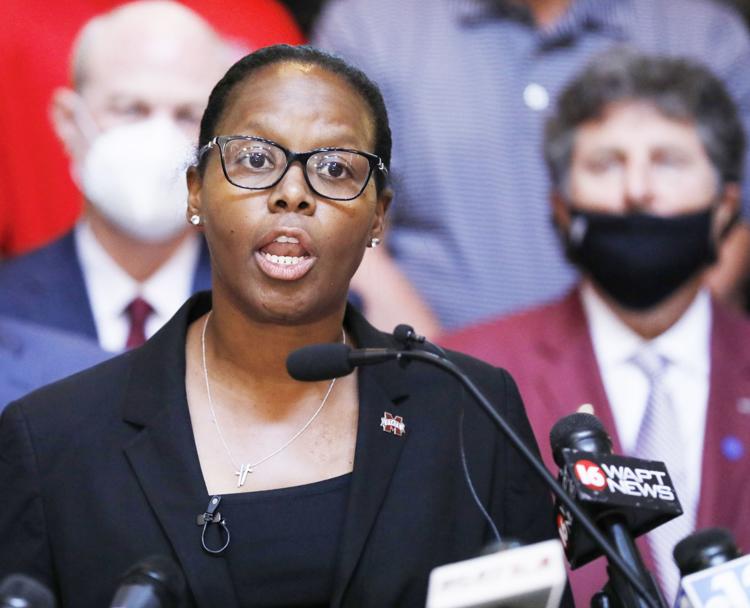 Mississippi State, Ole Miss, Southern Miss, Alcorn State, Jackson State, Mississippi Valley State and others all had coaches and athletic directors on hand to show support for the change.
MSU had AD John Cohen as well as football coach Mike Leach, women's basketball coach Nikki McCray-Penson, track and field coach Chris Woods, baseball coach Chris Lemonis, softball coach Samantha Ricketts and men's basketball coach Ben Howland.
One of Mississippi State's African American coaches, McCray-Penson, represented the Bulldogs at the press conference. She has yet to coach a game in Starkville, but the coach spoke passionately on the topic.
For more on this story, read our news edition from Friday, June 26, or click here to subscribe to our e-edition.