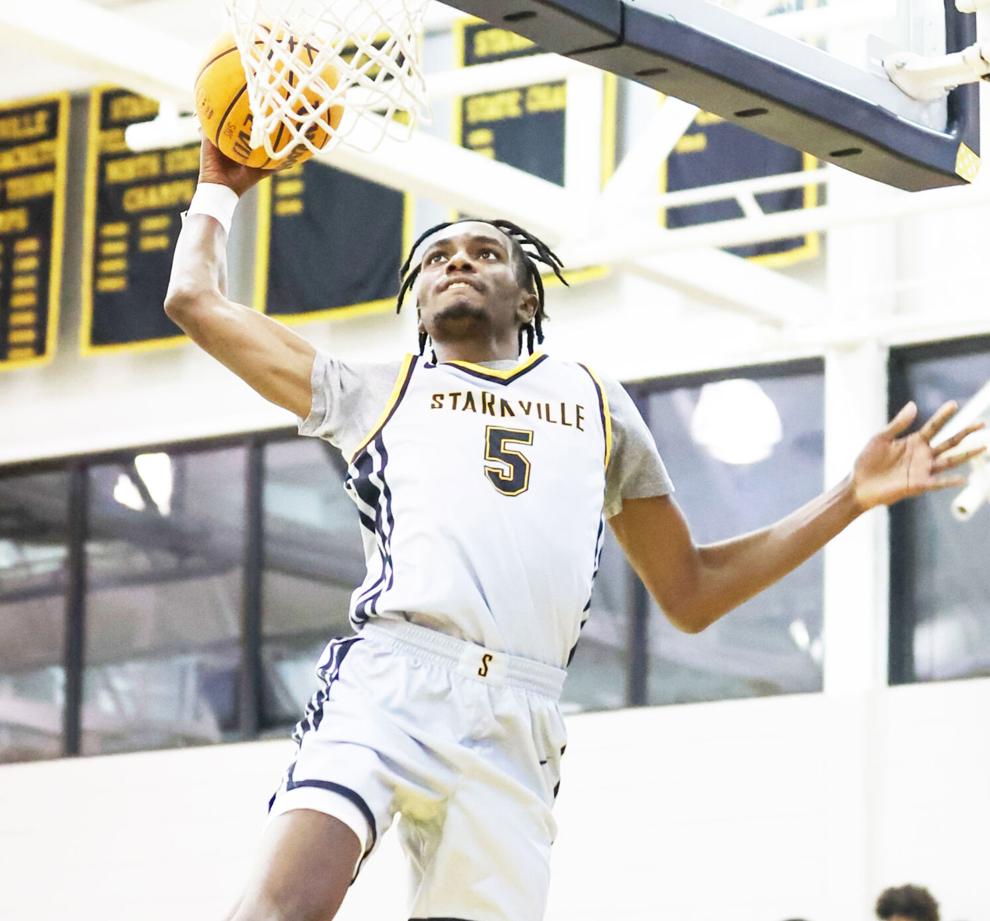 There has to be a tremendous amount of confidence shown in a freshman to put him out on the court in the first district game of the season.
That's what Starkville High School boys basketball coach Woodie Howard and his staff did for guard Jaden Tate.
Howard didn't hesitate to use Tate for the majority of Tuesday night's Class 6A, Region 1 opener against the Grenada Chargers and he performed.
Tate finished as the leading scorer with 14 points as the Yellow Jackets defeated the Chargers 70-34.
For more on this story, read our news edition from Wednesday, January 11 or click here to subscribe to our e-edition.