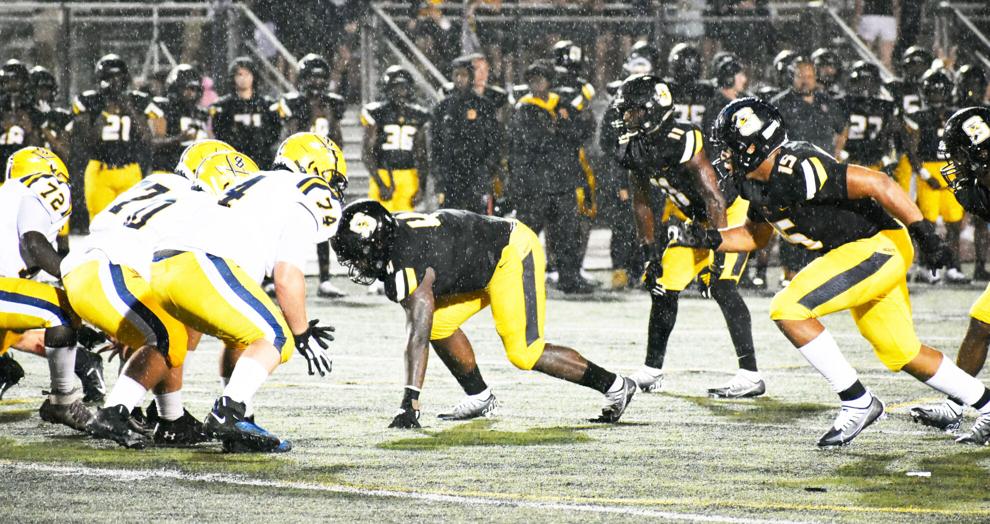 The Yellow Jackets came out from the very first possession in a steady rain at Yellow Jacket Stadium and were unfazed. SHS led the offense to a score on every possession but one in the first half and the Jacket defense dominated in what was a 42-10 victory to knock off previously unbeaten Olive Branch.
It was all Starkville from the outset on Friday night. Petty and the Jackets drove the ball down the field on the opening possession with Courtland Cooper finishing the drive with a 5-yard run. After a punt from Ethan Pulliam on the next drive, it was a touchdown on every drive after that in the first half.
For more on this story, read our news edition from Saturday, September 10, or click here to subscribe to our e-edition.