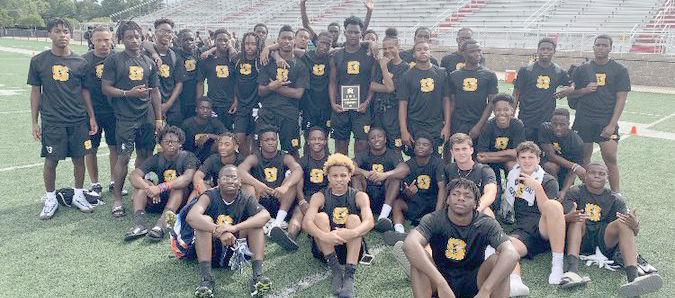 It's just been three years that Chris Jones has been in Starkville, but this year might have been the most successful spring for the head coach.
Jones wasn't exactly sure what to expect from his personnel or his coaching staff with new faces abounding, but he was pleasantly surprised. First, it was the players.
SHS is replacing a pretty talented and experienced senior class. Stepping in to fill those roles has been a committee of players. One of the spots that has been the biggest question marks is running back as three-year starter Rodrigues Clark finished his career out and is heading off to Memphis. Jones no longer feels he needs to worry about what will happen there.
The Starkville Daily News will be taking a look over the next few weeks at area high school football programs as it transitions from spring practice to summer workouts. For more on Starkville High School, see Thursday's edition.