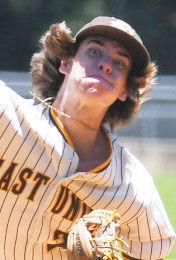 It began as he pitched a dominant performance in state championship-clinching win for East Union. Soon after, Harmon was throwing this summer for one of the best baseball organizations in the state with former Mississippi State catcher Ed Easley.
It was with Easley Baseball Club where Mississippi State and several others saw the talented right handed pitcher for the first time. Harmon was filling in for one of the teams in the first game Scott Foxhall saw and he admits it wasn't his best.
For more on this story, read our news edition from Sunday, August 7 or click here to subscribe to our e-edition.