When Corbin Grantham left Starkville two years ago for Gainesville, Fla., he didn't know if he'd ever be back.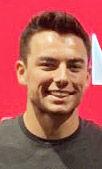 Corbin and his family had a great experience in the city when his father, Todd, was defensive coordinator for Mississippi State back during a successful 2017 season.
When Dan Mullen chose to leave for the head coaching job at Florida, Todd went with him and Corbin's stay at Starkville High School concluded after his sophomore year.
Two years later, the Grantham's were back in Starkville as Corbin took in a visit for MSU baseball. He didn't leave the trip without announcing that it would be his new home after his senior season at F.W. Bucholz High School. He committed to State over UAB, Georgia Southern and Virginia Tech.
For more on Grantham's decision, see Monday's Starkville Daily News.