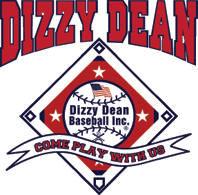 HOUSTON – Starkville's two 8-year-old Dizzy Dean All-Star baseball teams recorded impressive wins on Friday night and that sets up a meeting with each other in today's winner's bracket round at the South State tournament.
Starkville National defeated Columbus National 20-3 in a late game, while Starkville American won a 15-4 decision over Newton County in five innings.
For Starkville American, Murphy Gordon and Kylan Pulliam had three hits and three runs each, while Preston Crouch had three hits and scored two runs, Reed Sparks two hits and scored two runs, Knox Smith and Cline Kemp had one hit and scored a pair of runs each, Thomas Collier, Caden Breen and Stokes Smith had one hit and scored one run each, RJ Collier had one hit and one RBI and Will Thomas had a hit.
Will Eastman had four hits in Starkville's National's victory over Columbus National, while Sims Gregory, Cole Thomas, Joseph Robinson, Rondeze Harris and Kason Kent had three hits each, Zaidyn Spencer and Parker Doughty had two hits each.
Starkville National coach Ryan Smith said that Hudson Barrett "laid down a beautiful bunt" that contributed to the win and that Derrious Burkhalter "had a good defensive game."
Starkville American and Starkville National will play at noon Saturday.
"It should be a good competitive game," Smith said.
SENATOBIA – Not even a helicopter could save Friday's action at the 6-year-old Dizzy Dean South State Tournament.
After morning rain in Senatobia on Thursday, tournament officials brought a helicopter in to help dry the field and game were played.
There was just too much rain on Friday for any action to take place.
Starkville's 6-year-old All-Stars were waiting on the loser of the Calhoun City-Oxford game so it could play its second-round game. That is now scheduled to take place at 11 a.m. Saturday.
On Thursday, Starkville was edged by Greenwood 14-13 with a run in the bottom of the sixth inning.
Starkville coach Andrew Shapley was impressed with the competitive nature of the game.
"It was a great game for both teams," Shapley said.
INDIANOLA – The weather was also a factor at the Dizzy Dean 10-year-old South State Tournament and no games were played Friday.
Starkville All-Star coach Ben Carver said winner's bracket games were pushed to Saturday and times were to be determined Friday afternoon.
After defeating West Point 9-3 on Thursday, Starkville is a part of the winner's bracket matchups against Columbus.