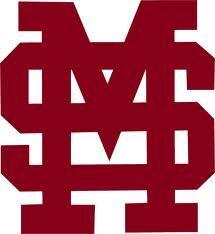 Notre Dame's pitching duo of Aiden Tyrell and Alex Rao held Mississippi State to five hits and won a 9-1 decision on Sunday to even the NCAA Starkville Super Regional series at 1-1.
Rowdey Jordan led off the game with a triple and scored on a sacrifice fly by Tanner Allen, but that was all the Bulldogs could get off of Tyrell and Rao.
"Tyrell had a great night," Allen said "He's one heck of a pitcher and he mixed it up really well. Tip my hat to him."
Jordan's triple was the only extra base hit of the game for MSU. Kamren James, Scotty Dubrule, Brad Cumbest and Lane Forsythe had one single each for the other hits.
The Fighting Irish answered with two runs in the first inning and that was all they needed to win. Notre Dame added four runs in the third, two runs in the sixth and one in the seventh.
Christian MacLeod was the losing pitcher for the Bulldogs and his record fell to 6-4. Brandon Smith and Cade Smith also worked in relief.
Now it comes down to a winner-to-Omaha situation on Monday at 6 p.m.
MSU head coach Chris Lemonis said as disappointing as Sunday was, Monday is another opportunity.
"I like the way our guys went about their business (Sunday)," Lemonis said. "We just got out-played, but our guys will be ready. I look forward to seeing them play (Monday)."
For more coverage of the NCAA Starkville Super Regional, read the Tuesday news edition of The Starkville Daily News.