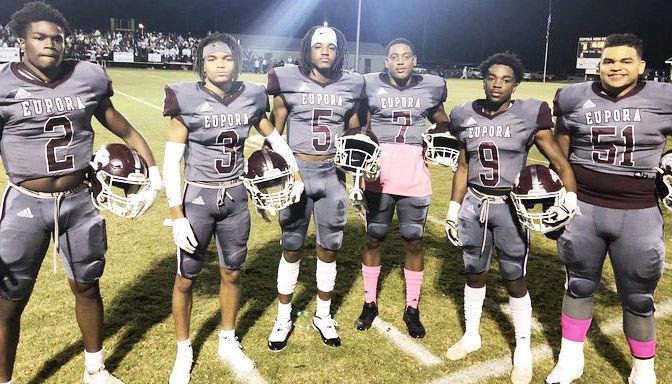 M.J. Thomas' tackles dipped from 84 as a junior at Eupora but his four tackles for loss as a junior rose to 10 last season to go along with his 71 tackles and three sacks. His coaches selected him as the Most Valuable Player of the team and he earned the prestigious Wofford Award at Eupora.
It also earned him college attention from around the state and even beyond. He was set to play his football in Allegheny, Penn. After much thought and conversation with his family and his coaches, he decided to stay in state and move on to Mississippi Delta Community College.
For more on this story, read our news edition from Sunday, June 14, or click here to subscribe to our e-edition.