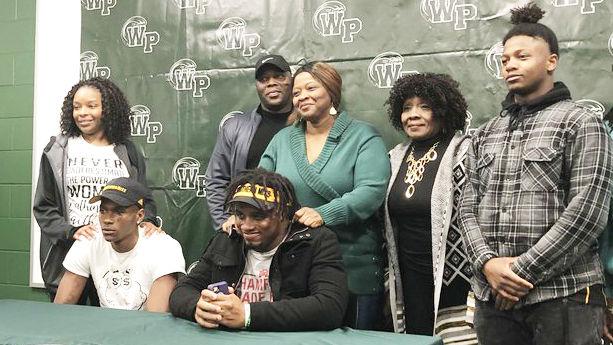 WEST POINT – If anyone wondered just how good the 2017 West Point football team was, a look at where the senior class has been and is now going is a good start.
The class featured star running backs Marcus Murphy and Chris Calvert and wide receiver Jason Brownlee as well as defensive stalwarts like Ledarius Glover and Terence Cherry among over 25 seniors that season. While Murphy got a head start on those players by signing with Mississippi State out of high school, they're not far behind.
Glover and Calvert haven't made college decisions after standout careers with Mississippi Delta Community College and Northwest Community College respectively, but Cherry and Brownlee will continue their careers together.
Following an incredible season at East Mississippi Community College, the duo that has wrecked things for opposing teams from pee wee football to West Point High, EMCC and now beyond will play their final two years with Southern Miss as Golden Eagles.
For more on Brownlee and Cherry signing with Southern Miss, see Thursday's Starkville Daily News and Daily Times Leader.