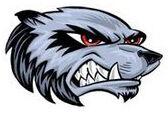 MABEN – Winning a state championship is one thing, but defending one is a whole new ball game.
That's what the East Webster Lady Wolverine softball team is currently in the process of handling in 2023. Six years since their last title, the Lady Wolverines won the Class 2A crown a year ago. John Harris' new team has returned much production, but new positions for some players and even some new faces makes for some bumps in the road.
For more on this story, read our news edition from Tuesday, March 7 or click here to subscribe to our e-edition.