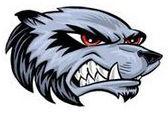 MABEN – Fans of the East Webster Lady Wolverine softball team were feeling close to writing their team's name in ink for the Class I North State championship but they'll have to put the top back on the pen for another day.
After winning game one of the series on Friday afternoon against Amory 9-1, the Lady Wolverines jumped out to a 3-0 lead in the first inning of game two before weather intervened. After about an hour of trying to wait out the cold front moving through, head coach Lee Berryhill and East Webster administration made the decision to finish things on Saturday.
It came with frustration for the players, coaches and fans that were in attendance on both sides, but especially for the Lady Wolverines, who were in their element all day.
For more on East Webster softball, see Saturday's Starkville Daily News.