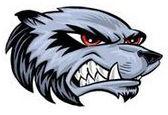 Lee Berryhill has been coaching softball and baseball long enough to predict what was going to happen on Saturday afternoon.
The longtime coach knew that when the front of rain storms blew through on Friday postponing game two of the Class I slow pitch softball series against Amory that the energy from the other dugout was going to change as much as the temperatures.
Sure enough, he was right.
The Lady Panthers came out swinging for the fences with energy in game two, won 11-9, and forced a game three with East Webster that came down to extra innings. After momentum shifted wildly from frame to frame, the Lady Wolverines scored two runs in the bottom of the eighth inning and won 10-9 to cap a thrilling series against Amory to send themselves to the North State championship round next week.
For more on East Webster softball, read The Starkville Daily News.