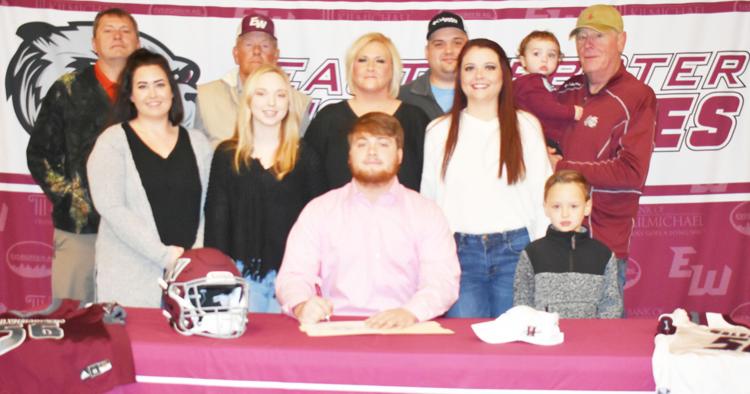 MABEN – Film doesn't lie.
When it comes to East Webster High School offensive lineman Caleb Massey, the hard work he put in on the practice field was well-documented.
The Holmes Community College Bulldogs liked what they saw.
Holmes was impressed with how Massey went about his business with the Wolverines and signed him to a scholarship. Massey celebrated with family, friends and coaches on Friday morning in the school auditorium.
"I put in the work, came to every workout every day and worked my butt off," Massey said. "They love how I would go as hard as I could every single play, put people on their butt and finish the job."
For more on Massey's decision to sign with Holmes, see Saturday's Starkville Daily News.