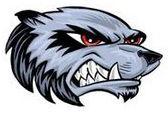 MABEN – It was much more to the liking of East Webster baseball coach Wes Johnson.
The Wolverines had won 11-straight games, but that came to a screeching halt last week with losses to Calhoun City.
Unlike those two games, however, the Wolverines found a way to come on top against the Hilltoppers.
For a recap of the game, see Wednesday's Starkville Daily News.