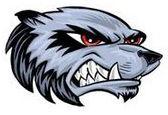 BELZONI – It was round two of the Class I slow pitch softball playoffs and East Webster was in a hole early on the road at Humphreys County.
Then the Lady Wolverines got mad.
After trailing 5-1 in one inning of game one, East Webster scored 26-unanswered. That was just the start of two run-rule victories that propelled the Lady Wolverines into the next round of the playoffs as they advanced with a series sweep.
East Webster followed up that 5-1 deficit in the first by scoring eight runs in the second, a run in the third, five runs in the fourth and then 12 runs in the fifth inning to get a 27-5 run-rule victory in game one.
For more on the Lady Wolverines, who also won game two easily 28-5, see Wednesday's Starkville Daily News.