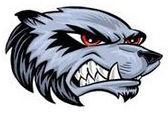 MABEN – Lee Berryhill was dealing with more than just youth on Monday when he began the slow pitch softball season against Houlka.
The longtime East Webster coach is going through some changes like everyone else in the state this year as a new softball has been implemented that will cut down on the power for offenses.
"We teach hitting because we don't have the power so nothing changed for us," Berryhill said. "The problem is, we don't have much speed, either. Now everybody is closer (in the outfield) so they can throw you out on the bases. You've got to learn to find a line."
If one game is any indication, the Lady Wolverines are adjusting fine to the new ball. The home team pounded out 11 hits in a six-inning affair and cruised past Houlka 10-0 to begin the new year with a win.
For more on the season-opening victory for East Webster, see Tuesday's Starkville Daily News.