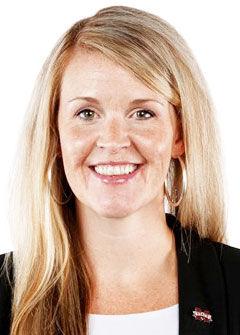 Volleyball hasn't mattered all that much to the Mississippi State fanbase over the years. It's a sport that hasn't really mattered to many inside the state of Mississippi as it takes a backseat to football, baseball and basketball, but Darty Dennis and her players have been at the forefront of change on the State campus and 2021 has been a year of history that isn't finished yet.
Getting to this point didn't come without having to fight from the bottom. Darty Dennis came to Starkville from Jacksonville and before she took over she was encouraged by several coaches in the Southeastern Conference to rethink making her home at MSU because of the lack of success for the Bulldogs.
Darty Dennis reveled in the challenge, however. The chip she carried on her shoulder to do something great and leave her mark was the same chip her players eventually carried.
For more on this story, read our news edition from Thursday, December 2 or click here to subscribe to our e-edition.