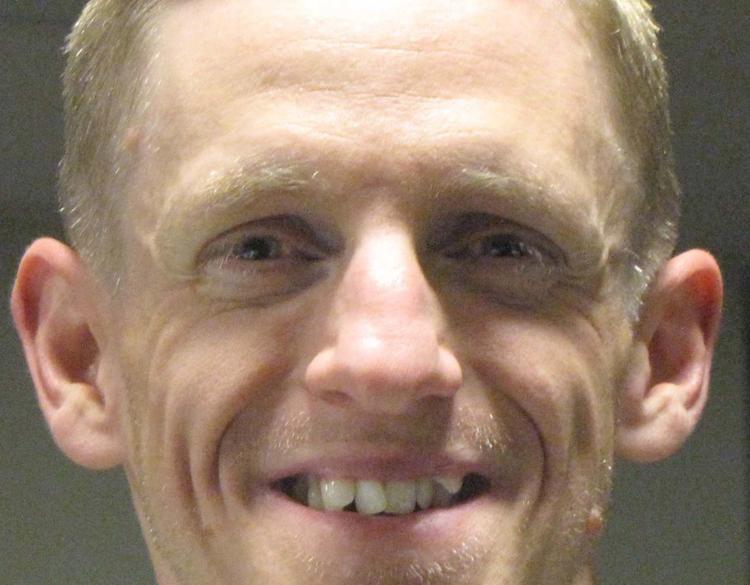 Thank you.
As I sat down to write this column, which will stand as my final piece of work for the Starkville Daily News, I struggled to come up with a way to start.
I tried to think of something humorous to capture your attention. I dug deep into my brain to try and think of a good story or something else to set the stage for this. Nothing seemed to work just right. I think it was the Lord's way of telling me to keep it simple and just offer those first two words – thank you.
Beginning Monday, I'll start a new journey. I'll become the publisher and editor of Sports Illustrated's Cowbell Corner – a new website devoted exclusively to coverage of Mississippi State sports, so I'm not going away.
You'll still be able to find my work. You'll still see me around. You'll still be able to read my coverage. In fact, it'll be right at your fingertips online. I'll be seeking to bring you unique content in captivating ways using the tools Sports Illustrated has armed me with.
I grew up loving Sports Illustrated. To know that my work will now be under the banner of one of the two or three biggest names in sports media is pretty cool. To say I'm excited about what the future holds is an understatement. I'd be lying if I didn't admit though that this is kind of bittersweet.
See, I still believe in the importance of the local, community newspaper. I consider it an honor that for the last five years, many of you have turned to my stories or columns for news and insight on MSU or the local high schools. These weren't stories that were created from a distance. You had me as your local eyes and ears on the ground at these events and I hope I was able to paint a picture for you all with my words, or at least inform you or entertain you in some way.
It has been a blessing to work alongside two other local guys on this sports staff to bring you what I think might be some of the best small-paper sports content in the country. Sports editor Danny P. Smith along with my traveling partner/friend/fellow sportswriter Robbie Faulk and I have always taken pride in trying to cram your papers with as much local sports news and information as possible. There's a big part of me that hates to leave that behind, but with Danny and Robbie, you all are in more-than-capable hands.
It has also been a pleasure to be teammates with one of the most dedicated news editors I've ever known. Ryan Phillips is amazing at what he does. He gets very few pats on the back for it, but he puts his head down and grinds every single day to bring you all the information you need. The last few weeks, during this worldwide pandemic, I hope you've paid attention to how many stories Ryan has written and recognized the time and dedication behind getting you all the pertinent information on the local side. Ryan and news reporter Charlie Benton deserve much praise for the hard work and hours they've put in to make sure you all are informed about what's going on right here in Starkville, Oktibbeha County and surrounding areas.
I say all that to emphasize what I said earlier. I wholeheartedly believe the community newspaper is vital. When East Webster or Eupora or Choctaw County or one the Starkville schools plays a football game, odds are we are one of the very few media outlets there to give you a record of what happened. When the Starkville board of aldermen meet or there is a local school board meeting, odds are, the SDN has a reporter in the room to see what happens and ask the questions that hold local leaders accountable for why they do what they do.
Now imagine a world in which these kinds of things didn't exist. Picture a community where games were played and the local athletes received no recognition, or meetings were held and leaders did what they wanted, without any fear of having to answer to the public. To say that'd be unfortunate and a terrible thing is maybe the understatement of all understatements. It's incredibly important to have papers, like the SDN, to give you the local coverage you need and deserve.
For the last five years, it has been an absolute pleasure to be a part of that process and I hope I have served you all well. I hope in return, if you've enjoyed my work, you'll continue to follow my efforts online at Sports Illustrated's Cowbell Corner.
In the meanwhile though, keep supporting this paper. Keep supporting the people who bring it to you. If you're not a subscriber, I'd encourage you to become one if your finances allow. It's a tough time for us all nowadays and the local paper is no different, and I'm no hypocrite. One of my last things I'm doing on the way out the door is becoming an SDN subscriber.
Another thing, when you see the SDN staff out and about, let them know their work isn't going unnoticed. I can assure you that while we all enjoy what we do, the reason behind what we do is you. To know you recognize that is motivation to keep bringing you the best coverage possible.
On my end, while it'll be under a different banner, I can promise you I'll keep trying to deliver you Mississippi State sports news and content that you can enjoy and trust. It's an opportunity that quite frankly I wouldn't have had if you all had read my first few MSU articles a few years ago and tried to run me out of town.
Instead, most of you did read my work. Many of you followed me on Twitter or listened to my podcast or interacted with me in the community. You accepted me and that allowed me to keep doing what I was doing and it eventually opened up this new door.
So for all that, I'm forever thankful. I'm thankful to you – the reader. I'm thankful to Danny for hiring me and taking a chance on me five years ago. I'm thankful for Robbie for his friendship and being a teammate and sounding board. I'm thankful for Ryan and Charlie for making this paper a must-see source for local news. I'm thankful to SDN publisher Joe Robertson and all of the hard-working folks behind the scenes for keeping the SDN machine running. Big-time thanks to Kim Jones for making sure we all get paid!
I hope I'll move on and make every single one of you all proud. See you all around town!
Joel Coleman completed his tenure as the Mississippi State beat writer for The Starkville Daily News last week. The opinions in this column are Coleman's and do not necessarily reflect the views of The SDN or its staff.