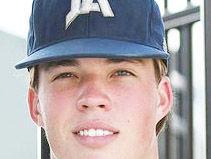 In the midst of the dream to one day make money playing baseball was his dream of playing at Dudy Noble Field. Growing up in a metro area, Kellum Clark always wanted to play for the home state Mississippi State Bulldogs.He committed to MSU as a freshman in high school and has stayed true to his word throughout.
Now, despite interest in major league clubs to draft him this week, he's decided against going pro until his time comes again in college. Whether it had been 40 rounds or the adjusted five round draft that was implemented this year, it didn't really matter to him. He wanted to be in Starkville.
For more on this story, read our news edition from Wednesday, June 10, or click here to subscribe to our e-edition.