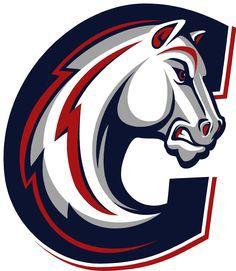 Brand new Choctaw County football coach Jeff Roberts has not coached senior linebacker Israel Whitmore in a game yet, but he's seen enough of him to know what he can do.
Not only has Roberts watched him in the spring and the summer during workouts to prepare for the 2019 season, but he saw plenty of him in track and field over the years. Just two years ago, Roberts was coaching track at Water Valley when Whitmore won the state championship in shot put with a throw of 54-9.
"I've kind of known Israel for a little bit," Roberts said. "We had some conversations before I made it over here, but my impression of him really hasn't changed much since those years coaching track at Water Valley. He's a really good kid, a competitor that works hard and makes sure his grades are up. He's one that you enjoy coaching and you don't have to worry about him in the classroom."
For those reasons, Roberts had Whitmore as one of the kids that he was pushing to college coaches over the last few months. A few of those coaches included those at Arkansas State who Roberts had a previous relationship with from his days working with the Southern Mississippi staff.
That was Arkansas State head coach Blake Anderson and defensive coordinator David Duggan and Roberts felt that they both needed to get a look at his senior linebacker. Duggan turned on the film of Whitmore's and called Roberts with an offer without even having the defender come to campus for a visit.
Whitmore did make it up to campus on Saturday for an unofficial visit and he left committed to the Red Wolves marking another Football Bowl Subdivision player from Choctaw County on the way.
For more on Whitmore's decision, see Monday's Starkville Daily News.